Message from the Head
Dear Parents,
We hope you had lovely Easter holidays!
Year 11 are always in our thoughts at the moment as we approach GCSE's – last day 6th May and then bookable revision sessions the following week.
I delivered a session on Revision Strategies just before we broke up and thank you to those parents who attended. A reminder that the video link is here: https://youtu.be/1Xk0GpenuXc
You may also find this article on Cognitive Load Theory an interesting read: Cognitive Load Theory and Applications in the Classroom – The Effortful Educator
This term, we are starting a senior school initiative called ACE (additional curriculum enrichment) which the junior school may join in soon. The idea is to teach and promote different skills. Initially, the programme will run in houses at registration time and groups will study either: origami; creating an app; Maths challenges or debating skills. Thanks to Mr Rollinson and Mr Firth for getting this initiative off the ground. In September, the programme will continue to run but with even more variety of activities and in smaller groups. The groups will also offer stretch and challenge and subject support where needed.
And the loos are done! All the toilets in the senior school have been refurbished. Thank you to the premises team who organised this and the trustees for agreeing to the considerable expenditure. We hope that the students enjoy and care for these facilities.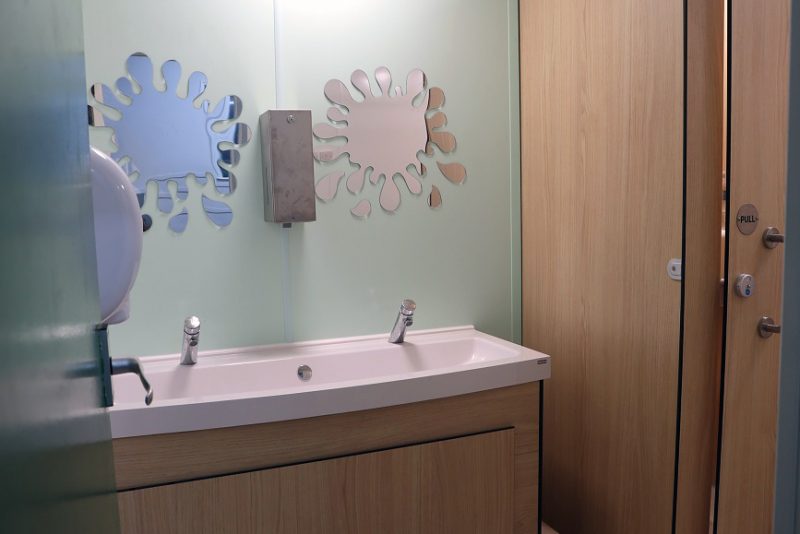 In assembly on Wednesday, I reminded the students about correct school uniform (and the one stud earring, no nose ring, no false nails, no holes in tights, no false eyelashes, only subtle make-up) rules and I explained why we have these rules! I also explained why we wear uniform and quoted a statistic written by 15 year-olds that said over 160,000 students / day in the U.S. do not go to school because they fear being bullied by peers about what they are wearing! Please do support us with ensuring your son or daughter is in correct uniform and with – at least – a pen -please!
The Leadership Team have been very busy as we start the search for a replacement for Mr Dean. We are so pleased that Mr Dean will remain with us and truly understand the decision to come away from leadership and spend more time in the classroom. I will keep you posted but there is exceptional interest in this role for the school and all of our visitors yesterday were extremely impressed by the feel of Hollygirt -the warmth and kindness. Candidates for the Deputy Head role observed a lesson and were very complimentary about the teaching and the students! It was great to show off the school in such a light and the shortlist is Monday when a real test is facing the lucky few with School Council questions! I will update you with the outcome in due course.
This week we started some student recruitment too for the new Prefect team and Head student nominations. Application letters by Friday 29th April and interviews to follow. On the subject of Year 10  – many of you have responded to my question about whether or not you'd be interested in a Sixth Form and if so which subjects you'd like to be offered. If you haven't managed to drop me a line, please do so. As said – no promises yet but need to know what you are thinking.
At the end of last term, I judged the English Spoken Cup and would like to congratulate all of Year 7 and Year 8 for taking part. The winners were Matilda in Year 8 (Bella was Highly Commended) and for Year 7, the joint winners were Georgia and Diya (Mustafa and Ruby Highly Commended).
Thank you to Ms Thornton for her lovely assembly today that encouraged our students to stop and appreciate the good things around them and explained we have some good days and some bad but take the time to stop and appreciate the feelings you have.
Have a good weekend,
Helen Barsham
Head
Message from the Head of Juniors
Good afternoon,
I hope you all had a fantastic Easter break. I hope the children have enjoyed their first week back.  A huge welcome to our new pupils who have joined the Junior School this week. They seem to have settled in easily and I am sure will be very happy here.
Next Thursday morning, Year 6 parents are invited to School between 8.30 am and 9 am for the Year 6 Maya Exhibition. The children have worked so hard on their projects and will be showcasing their work in addition to Art, DT and homework projects.  Parents should come straight to the Year 5 and 6 building and can sign in there.  Other classes will get the opportunity to see this exhibition during the course of the day and have a go at activities including food tasting.
Today, Miss Purchase has given children a cast list with their parts for this year's summer show 'Peter Pan'. Some children will have a full script. For the other children, the script is on satchel:one and can be accessed here and printed at home if they wish. Please contact Miss Purchase if you have any questions.
A reminder that this half term, it is Years 4, 5 and 6 who are swimming and need to remember their kits on Tuesday.
We are really looking forward to the term ahead and have lots of exciting events planned.  I hope you all have a lovely weekend and the sun continues to shine.
Key Dates for the Week Ahead
Monday 25th April
Friends of Hollygirt Committee Meeting, 4 – 5.30 pm
Wednesday 27th April
Early Years Stay and Play Session, 9 – 10 am

Year 11 Group Photo, 8.50 am

Thursday 28th April
Year 7 and 8 Maths Challenge