Hollygirt School shares bus services with other independent schools in the city: Nottingham Girls High School and Nottingham High School.
There are 9 routes which cover a wide area of Nottinghamshire and Derbyshire. Please see the timetable at the bottom of this page for more information.
Buses arrive and depart from Baker Street (at Nottingham Girls' High School). Buses depart at 4.10pm in the afternoon and arrive around 8.30am (traffic depending) in the morning.
Students walking between Baker Street and Hollygirt must walk in groups of two or more and cross Mansfield Road Via the pedestrian crossing.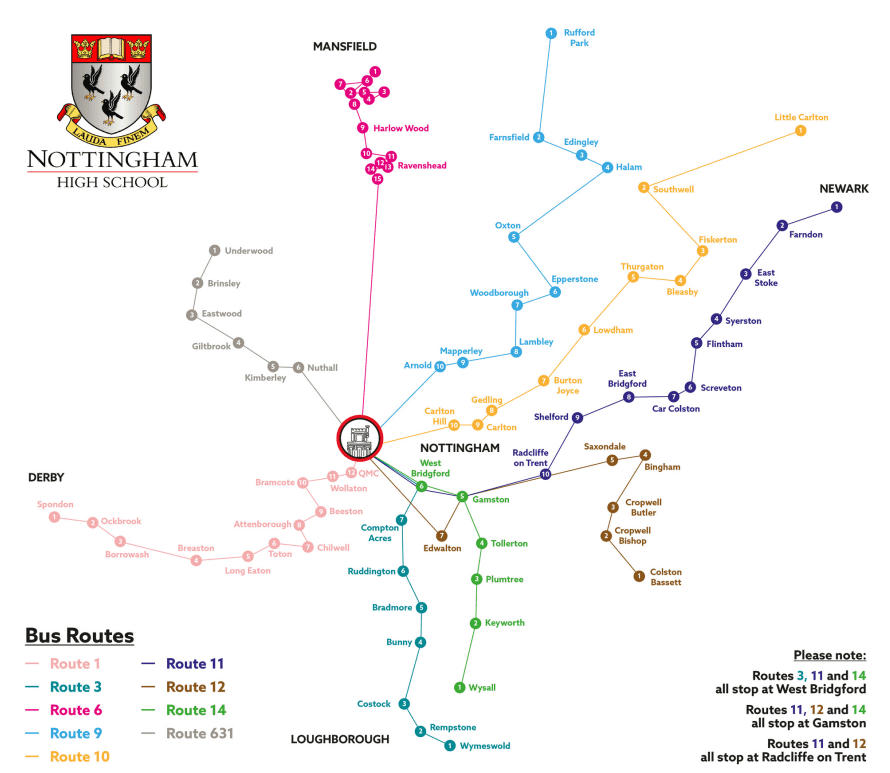 Any queries about buses should be made to Nottingham High School on 0115 978 6056 or schoolbus@nottinghamhigh.co.uk.
Nottingham High School's online payment system (Wisepay) can be found here.